HVAC CONTRACTORS SERVING UTAH FOR OVER 90 YEARS
We Care and We Are Dedicated To Your Family's Comfort.
Lee's Heating and Air Conditioning of Salt Lake City provides expert services for residential and commercial heating, air conditioning, duct cleaning and water treatment.
Lee's has been providing heating and air conditioning service to Salt Lake City, Utah area homes and commercial businesses since 1930. We have earned our reputation by offering affordable while providing expert heating and air conditioning services in the greater Salt Lake City area. Award Winning Products.
Long-Standing Expert Service.
Lee's Heating and Air Conditioning is proud to be Utah's only American Standard Customer Care Dealer. As a multi-year recipient of the "American Standard Dealer of the Year Award" Lee's has served Utah communities for over 90-years with reliable, affordable and EXPERT service. Lee's has earned the highly esteemed reputation as one of Utah's leading HVAC service providers. Serving Salt Lake, Utah, Davis, and Weber Counties.
Learn Why You Should Choose A Customer Care Dealer
Our Products
Discover the best heating and air conditioning products for your home. Learn more about different heating and cooling system options.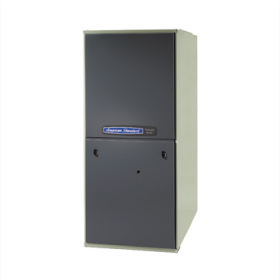 American Standard Furnace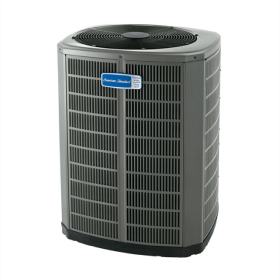 American Standard AC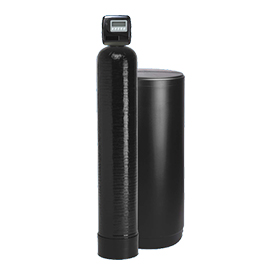 Water Treatment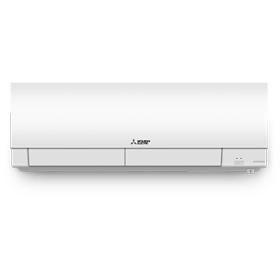 Mitsubishi Ductless
What Our Customers Say
We love our customers and they love our services! Here's what some of our customers say about the furnace and air conditioning services we offer!
They were great to work with. The technician was extremely helpful. Everything that the technician helped me with he explained to me what it was and why he was doing it. I would highly recommend these guys!
Congratulations on your fantastic business model that promptly dispatches such skilled professional techs! ETHAN Your Tech is all 5 bright STARS!! And a raise in there somewhere. HE SAVED us after we spent 4 days during this 4th of July weekend in the torrential heat waves with not one business able to send someone for weeks or even so much as a return call!! SO SUPER IMPORTANT TO NOTE WE FORTUNATELY HEARD OF LEES 15+ YEARS AGO WHEN THEY WERE RECOMMENDED BY MANY NEIGHBORS AND HAD THEM REMOVE OUR SWAMP COOLER AND THEY INSTALLED THEIR RECOMMENDED CENTRAL AIR UNIT. WITH SOME RESEARCH WE FINALLY STUMBLED ACROSS THE RECEIPT CALLED THEM AND HERE YOU ARE A++!!
Installed a Mitsubishi mini split system. Installation was very professional. It took two servicemen two days. The mini splits work amazing. Each room has its own control. So much better than a swamp cooler. Lees was amazing to work with. Thank you
Thank you Lee's Heating and Air! My Central Air Unit went out. Nick quickly responded and installed a new unit. Nick made the process so easy and answered all of my questions. Once the unit was installed Nick gave me a quick tutorial. The next morning I received an email with my warranty certificate. Lee's filled out the warranty information for me and submitted it.
AC died on us. I called in the morning, they sent someone over that afternoon to look at it. Had a new unit installed the next morning. Easy to work with, professional and friendly. No pushy sales and all the options were explained. Same people did our furnace this past winter.
Lee's techs have always been prompt, courteous, and professional. It was a surprise to learn the device/maintenance call pricing had been increased to almost double the previous rate 9of $59. The staff should inform customers up front of any service price increase. Thanks for the advice visit.
Lee's replaced my furnace and AC coil 6 years ago but I'd forgotten who did the work. I had another company come out and do a $29 system check because the AC was freezing up. The other company told me the system was low on coolant and that it was leaking and that my blower was going out too. Thousands of dollars for a repair. Fortunately I remembered Lee's did the work 6 years ago and I called them for a second opinion visit for free. The technician Dustin concluded my system was fully charged (other company didn't even attempt to check it - they just assumed) and that our problem was likely that the cold air was just cycling back through the humidifier and causing the coil to freeze. The fix was to put a towel in the duct to block the cold air from going to the return - no cost repair - no income to Lee's. If that didn't do the trick they'd come out and do more extensive testing. I've waited two days and it's holding strong. I'll definitely reach out to them for future HVAC needs.
I have to give a 5 star shout out to this company. I don't live near the Salt Lake area but I emailed them to ask their advice about a water softener, and they were kind enough to email me back. They had no obligation to respond since I'm not even in their service area, but I am very thankful that they did because they helped me make a decision on a product. Thank you Josh!
Lees's and Dustin always do a great job. Always professional, friendly, courteous, on time, good quality for the money. I recommend them ?%.
Lee's Heating and Air Conditioning have taken care of our furnace and AC for many years. The service has always been top notch. Very nice technicians who take the time to educate you about your system. When they install things it always looks neat and tidy. That shows they know their stuff. ????
They are great to work with. Have had several systems that needed creative problem solving and Josh always figures it out. Strongly recommend! They are my go to heating and AC company.
Lees Heating and Air is a top notch, honest company. They are always ready and willing to come to a customer' need. We just had a new a/c and heating units put in. They were great at explaining the types of units so we could make an educated decision. They wasted no time in starting the work and we are very pleased with the resultsUpdate: Just had our hot water heater replaced. As always, Lees Heating and Air was prompt at servicing our need. Very dependable and we so appreciate being appreciated as a customer
This company was amazing. The best part was they're honest and customer service was incredible. The prior company I was working with wanted me to buy a new furnace saying that they couldn't get the part in. I decided to get a second opinion and went with Lee's. One of the representatives that came out had tons of experience. He not only fixed it but then save me from going to the other company and buying an $8000 furnace When I didn't need to do that. We need more companies like this!
Lee's was fabulous, from the folks I talked to in the office all the way through to the gentleman who did the work in my home. They all were so very warm when I was freezing!! And they fixed me up so my home is now as warm and cozy. I could not be happier.
Friendly, easy to work with. Helpful with any questions. I would definitely call them again