Furnace Service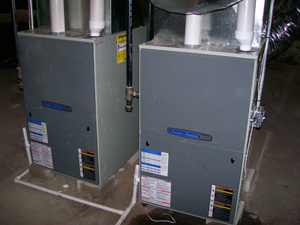 For over 8 decades Lee's Heating and Air has served homeowners and businesses throughout Utah with the highest quality furnace services including repairs, replacements, inspections and maintenance. What makes Lee's different is our heat exchange expert technicians, which are always a step ahead on the most up-to-the-minute energy efficient heating systems.
Here at Lee's we are proud to offer you the best in American Standard products because they are rated number one among consumers and they have set the standard for air heating technology. Since Lee's purchases their products in bulk we are able to pass on savings and discounts directly to all of our tremendous customers.
Lee's offers American Standard systems to suit any business and home, and our certified technicians are ready to sit down with you to discuss your needs and budget so we can help you decide which heating unit is right for you.
Lee's provides furnace services throughout the entire Wasatch front in Utah, with offices in Salt Lake City, servicing the entire Salt lake Valley and beyond. If you need general furnace services or just want an estimate? Call Lee's Heating and Air at 801-747-LEES (5337) or fill out the form on the right of this page to have our super friendly staff contact you.