Furnace Maintenance Services Help You Save Money
For over 9 decades, Lee's Heating and Air has served homeowners and businesses throughout Utah with the highest quality furnace services including repairs, replacements, inspections and maintenance. What makes Lee's different is our heat exchange expert technicians, which are always a step ahead on the most up-to-the-minute energy efficient heating systems.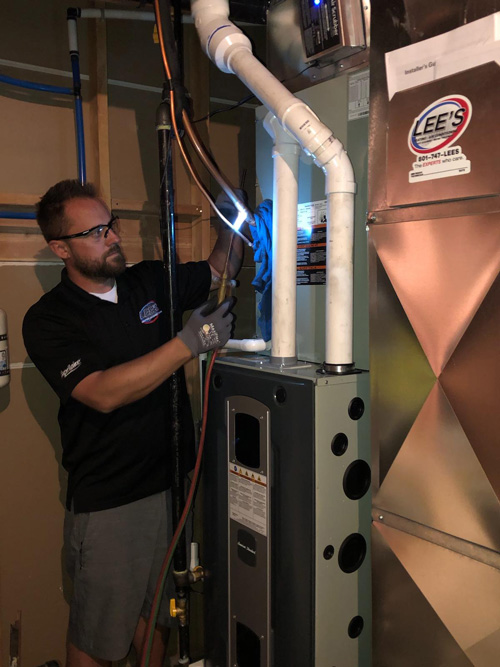 American Standard Furnaces
Here at Lee's we are proud to offer you the best in American Standard products because they are rated number one among consumers and they have set the standard for air heating technology.
Since Lee's purchases their products in bulk we are able to pass on savings and discounts directly to all of our tremendous customers.
Why Furnace Service is Important?
While the furnace works to keep your home at a comfortable temperature, it can end up enduring a lot of wear and tear while taking in a lot of dust and debris.
If you choose to ignore furnace cleaning service, you are allowing harmful debris to get distribute in your house. This can cause multiple health problems which are especially troublesome for people living with allergies, asthma, and breathing disorders.
An unclean furnace also decrease the indoor air quality which can further harm your health even if you don't have preexisting allergies.
Apart from health problems, ignoring furnace cleaning services can also affect the performance of the furnace.
When is the Best Time for Furnace Service?
Are you curious about the best time to get your furnace serviced?
While your furnace don't require weekly or even monthly cleaning, the best time to get the furnace cleaned is before and after winter. This helps in cleaning out any dirt, debris, dander and other matter that may have built up.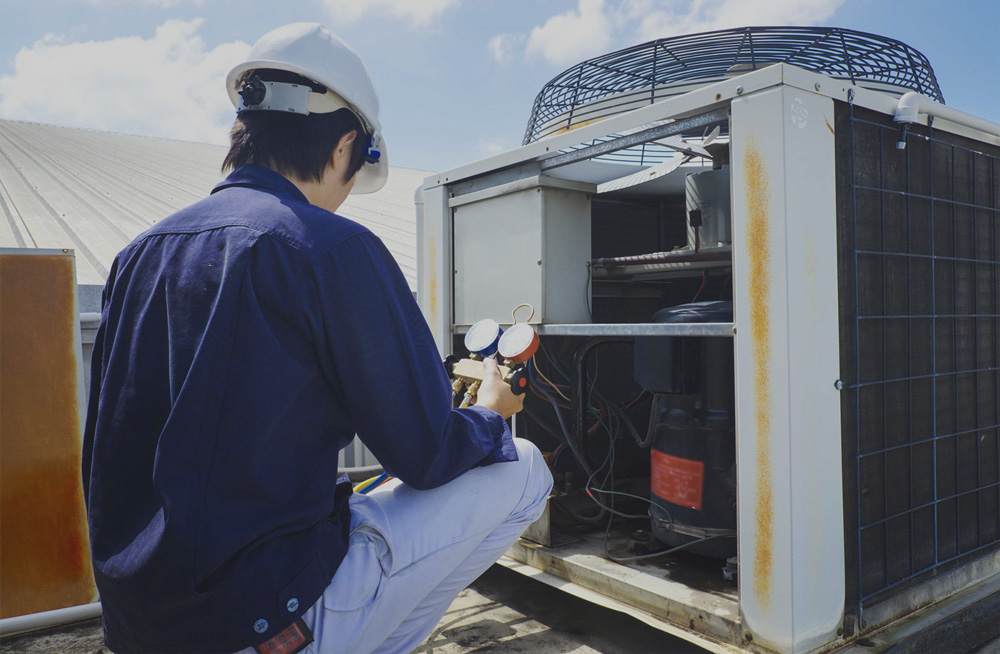 What's Included in Furnace Tune up Service?
Professional HVAC technicians will clean and inspect your furnace to catch the problem early on before it becomes big down the road.
The most important items on the furnace tune up checklist include:
Inspection

We will look for cracks, wear and tear and other signs of future furnace problems.

Cleaning

We clean the furnace to make sure it can operate at peak performance.

Testing

Furnace need regular maintenance because of the potential danger of fumes and leaks.

Lubricating

Your furnace need special lubricant every couple of years to deal with the wear and tear.
Is It Time To Replace My Furnace?
During the annual furnace maintenance and tune up services, Lee's technician will help you evaluate your furnace and walk through the available options.
If your furnace is more than 15 years old and in constant need of repair, it may be time to consider replacing it with a high efficiency furnace.
Lee's offers American Standard systems to suit any business and home, and our certified technicians are ready to sit down with you to discuss your needs and budget so we can help you decide which heating unit is right for you.
Find a Furnace Service Provider Near Me
Lee's provides furnace cleaning services throughout the entire Wasatch front in Utah, with offices in Salt Lake City, servicing the entire Salt Lake Valley and beyond.
Need general furnace services or just want an estimate?
Call Lee's Heating and Air at (801) 467-1561 or fill out the form on the left of this page to have our super friendly staff contact you.
FAQ's
Frequently Asked Questions
The decision between furnace repair and furnace replacement is often a difficult one. Like with your vehicle, you don't want to throw good money after bad. But it's also hard to face the cost of furnace replacement. Luckily, our HVAC techs can use their skill and experience to make an informed recommendation to you. Especially if your furnace is old, furnace replacement may be the better way to go. But we always remind our customers in Salt Lake City, Utah County or Davis County that our recommendations for furnace repair or furnace replacement are just that — recommendations — and the final decision lies with you. 
No, your homeowner's policy does not cover furnace repair or repairs to your home, only losses such as those from theft, fire or accidents. However, if you have a home warranty, that may cover some of the cost of home repairs such as furnace repair or replacement. Home warranties usually require you to use a pre-named furnace repair service, and your warranty may not cover the particular furnace repair you need done. Additionally, there are often service charges to pay outside of the cost of the furnace repair when you use a home warranty service. 
Yes, our furnace service covers both gas and electric furnaces. It is important to use a furnace service in the Salt Lake City area that is certified to work on gas appliances, since any mistakes in this area can be dangerous or even deadly. At Lee's, we have been in business for almost 100 years, and our HVAC technicians are well-versed in furnace repairs for both electric and gas models. 
Yes, Lee's provides emergency furnace repair 24/7 for our customers in Salt Lake City, Provo to Layton and all the cities in between. If your furnace has ever conked out in the middle of a freezing Utah winter, you know how miserable it can be. For ill or at-risk family members, a broken furnace can even be dangerous. But no need to fear — just call Lee's for furnace repair in the middle of the night, at 7 o'clock on Sunday morning or even Thanksgiving Day. We're here to help you with furnace repair.  Our offices in Salt Lake City and now in American Fork allow us to get one of our expert technicians to you quickly.   
If you can get furnace repairs before your furnace breaks down altogether, you can avoid a seriously uncomfortable situation. Some warning signs to look for include your furnace making new and unusual noises, a funny smell when your furnace comes on, soot in your home (especially around the vents), drier than normal air, the furnace cycling on and off frequently without reaching the desired temperature, and your furnace running more frequently even when the temperature outside is not unusually low. If you notice any of these signs, call Lee's for furnace repair service with offices in Salt Lake City and American Fork-servicing all of Utah, Salt Lake and Davis counties.