The Environmental Protection Agency (EPA) ranks indoor air pollution among the top five environmental health risks and states "The best way to address this risk is to control or eliminate the sources of pollution…"
This is the reason why you should invest in a whole house air purifier.
AccuClean Air Purifiers
The AccuClean air filtration system from American Standard is the highest efficiency filtration system on the market.
Remember cleaner air starts with better airflow and American Standard AccuClean helps you achieve just that.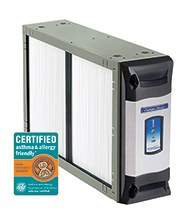 ActivTek Air Purifier
The ActivTek air purifier ensures higher levels of performance and effectiveness. Powered by AccuClean Filters, the air scrubber reduces up to 99.9 percent of the contaminants present in your home.
When a house is fresh, free of odors, and clean, it increases comfort and provides a sense of security. The ActivTek air purifiers are designed to conveniently and effectively make your indoor living spaces fresher while reducing contaminants and odors at the source.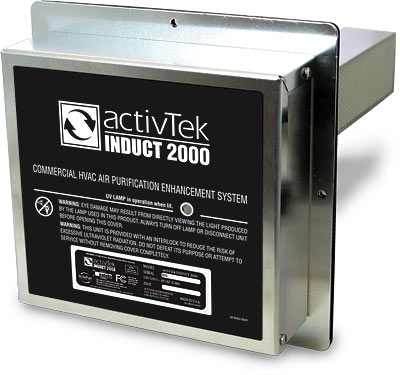 How Do Air Purifiers Work?
Air purifiers often make an enticing promise. This is an appliance that helps clean the air in your home while getting rid of all the impurities including smoke, dust, dirt, odor, and pet dander.
Air purifiers consist of a filter or multiple filters and a fan that sucks in and circulate air. As the air is pushed through the filters, particles and pollutants are captured and clean air is pushed back in the living space.
While some air purifiers are equipped with reusable filters, others come with filters that need to be changed at regular intervals.
Do Air Purifiers Really Work?
Do air purifiers really work to filter out germs, smoke, mold, dust, dirt, and more?
Well, the answer is yes. Air purifiers are designed to capture particles and filter out dangerous gases.
So if you are an asthma sufferer or allergy sufferer, investing in an air purifier would be the right choice.
Benefits of Health Indoor Air
There are plenty of benefits of pure and healthier indoor air. Some of them are:
Eliminate pests

Healthier indoor air helps eliminate pests that thrive in dust, mold, or dirt.

Reduce illness

Removing the airborne contaminants help you and your family breathe in cleaner air.

Pet friendly

Homes equipped with air purifiers are free from pets dander. Thus, healthier homes.

Energy efficient

Managing humidity in the air can drastically reduce your utility costs.

Sleep Well

When you are not scratching or sneezing from allergies, you experience a good night sleep.

Low Stress Levels

In addition to better sleep and health, a home with air purifiers requires less cleaning time.
Get in Touch Today!
Lee's Heating and Air is dedicated to making your home a place that is safe and comfortable.
Lee's has been helping Utah residents for over 90 years. For a service, you can trust, call the experts who care, at Lee's Heating and Air.
Learn more by contacting Lee's Heating and Air today at (801) 467-1561 or just fill out the form to have a member of our friendly service staff give you a call.