Lee's Heating and Air now offers a unique home duct cleaning service far beyond what you have ever seen before. The build-up of dirt is pushed through your ductwork and into an airtight collection unit with the use of our unique state-of-the-art Hypervac system.
At Lee's, we use Revolution Hybrid Duct Vacuum, which is unlike anything you have ever seen before.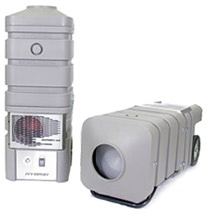 Why Use Our Hypervac System?
Air pollutants are inevitable. If you or one of your family members suffer from allergies or asthma, make sure to get your ducts cleaned regularly.
Design

The Revolution Hybrid Duct Vacuum is actually made by people who perform duct cleaning. Have you often look at other portable vacuum and wondered how to get the unit into the house and down the stairs?

This revolution vacuum is designed considering important factors such as weight and size. At just 22 inches in diameter, this vacuum can fit through any door and can easily break apart to get into tight spaces.

Moreover, the 12-inch wheels do not get caught up on the stair treads and thus it is easier to get it up and down the stairs.

Suction

Suction is considered as the most important aspect of a duct cleaning vacuum. While most portable vacuum does not offer enough suction, this revolutionary vacuum does a good job in a short time frame.

The 220-volt hybrid offers double suction. In other words, it means you will get suction comparable to what many duct trucks are providing at the furnace while saving cost.

Save Labor Cost

This vacuum can easily be operated by one man. The 2 piece design of the equipment means there's no need of 2 people on the job to get the vac into the house.

The equipment can easily be separated and carried if needed, even the handle slides out for easy storage.

Reusable Filtration

The Revolution Hybrid Duct Vacuum is available with 2 filtration options, Full HEPA MERV 17 and MERV 16.

The filters are made specifically for the vacuums and are better for the environment while sweet on the wallet. Moreover, the filters can be cleaned and reused several times. They are also available in full HEPA filtration.

As the filters can be reused hundreds of times, you are not going to throw them into landfills. This also helps you save money as you are not required to replace the filters every month.
Don't Get Trapped!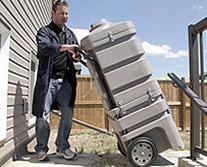 You can easily get your hands on cheaper units available in the market, however, don't get caught in the trap. Be careful of what you are willing to sacrifice to save a few bucks.
Cheaper units often mean that you always need to have extra labor. Moreover, low powered suction will mean that it will take longer and cost you more in the long run. The cheaper units are also equipped with lower quality of filtration systems that needs to be replaced sooner than you have anticipated.
Get In Touch Today!
Lee's Heating and Air offers you the highest quality home duct cleaning services at a reasonable price. At Lee's, we understand the need to have clean air for your family to be comfortable and healthy.
To learn more, or schedule your Hypervac duct cleaning service, call Lee's Heating and Air today at (801) 467-1561