Gas Furnace Service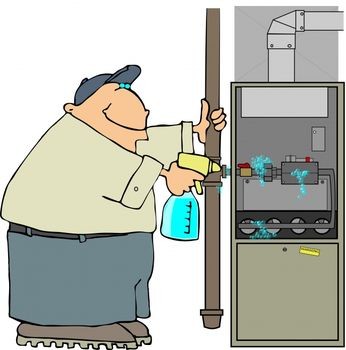 The majority of homes here in Utah use gas furnaces to heat them during the colder months. Lee's Heating and Air is one of the longest standing gas furnace dealers in the state of Utah servicing residents for over 80 years. Lee's can install a new gas furnace, or provide expert long-term service for any brand, make or model of existing furnace.
Gas furnaces can be extremely efficient leading to more cost savings on your utility bills. In order to calculate a furnace's energy cost, there are a couple of key factors to consider. The amount of gas it burns and the electricity your furnace uses to run the blowers and controls. Then you take the annual fuel-utilization-efficiency (AFUE) rating, measured by percentage. A furnace built 30 years ago would have an AFUE rating of 65%, but today furnaces are built at a minimum 78% rating with many high efficiency models seeing an AFUE of about 97%.
Like any furnace, a gas furnace requires proper maintenance and Lee's Heating and Air encourages you to take advantage of their Early Bird Furnace Tune-Up special, where you get a detailed 17-point inspection for just $59. Lee's also offers a special regular service program called the comfort club (a preventative maintenance program) which includes a tune-up and cleaning, a replacement furnace filter, and special discounts on services throughout the year.
Learn more about these great special offers now by calling Lee's Heating and Air at (801) 747-LEES (5337) or just fill in the form on the right to have our friendly staff give you a call right away.