AC Inspection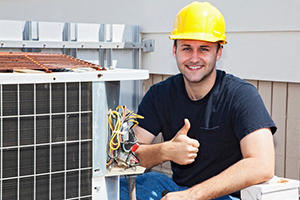 Lee's Air Conditioner Inspection Service
Eight Decades of Experience Inspecting Your Air Conditioner
Air Conditioners need care. You may not often think of it, but they work just as hard as any other utility or appliance you use. So it would stand to reason that an inspection would be needed to make sure your cooling system in running efficiently.
Here at Lee's Heating and Air, we pride ourselves in having over 80 years of experience in air conditioning inspection. Because of this long lineage of experience, we know everything there is to know about inspections and what to look for.
One of the most important reasons to have us inspect your AC unit is to ensure your unit is working properly. A faulty AC system, obviously, doesn't produce the cooling quality you're looking for in those steamy months Salt Lake City is known for. And when it doesn't function properly, you are essentially tossing money out the window because your system is over-using itself. It's easier and less expensive for us to come and give your cooling system a look-see a few times a year than it is if your unit were to break down unexpectedly. Inspections will give you the peace of mind that your air conditioning system is as functional and efficient as ever.
Lee's is also a certified American Standard Dealer. In fact, in 2014, we were voted the American Standard Dealer Of the Year for the Western U.S. region. This speaks volumes about our team. Our technicians go through weekly trainings to ensure we are all up to date on the latest technologies. And while we are an American Standard Dealer, all our team is trained to inspect all makes and models of every cooling system out there.
Lee's also believes that your comfort shouldn't have to come with a gigantic price tag. Our inspection services are competitively priced just for that very reason.
We take great pride in our workmanship and customer service. Many of our inspection clients are returning clients because we always deliver the highest quality of service. We pride ourselves on being friendly, knowledgable, as well as affordable.
With just one phone call, we can set up your AC unit inspection. We understand that your schedule is busy and that your time is valuable. This is why we do everything we can to work around your schedule. And whatever time you choose, one of our technicians will be on your doorstep at that allotted time. We've never missed an inspection and we are not about to start with you.
So sit back, relax, and let us do all the work. By inspecting your air conditioner, Lee's will guarantee your comfort as the days start to heat up.